Tonight, I released version 1.3 of Task Till Dawn. The new version contains many small bugfixes and changes, especially regarding the compatibility to Snow Leopard. The task-scheduler has been rewritten and is now more reliable, and the whole application is now multilingual (English and German). Also, I added support for different notification services - like Growl (on the Mac). With it, and the optional service Prowl, it is possible to receive Task Till Dawn notifications on the iPhone and/or on the iPod touch.

The notification preferences in Task Till Dawn 1.3

With version 1.3, the special agent-application on the Mac is no longer needed. It is now possible to let Task Till Dawn run in the background via the preferences. The dock-symbol can be hidden, as well as the toolbar-item.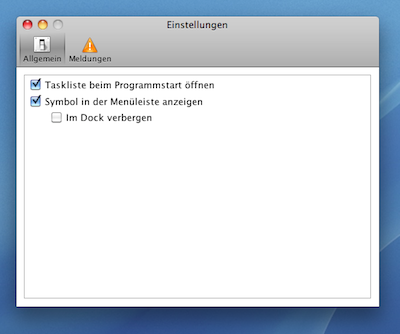 Common preferences
All other changes are listed in the file "Version history.txt", which is bundled within the application archive.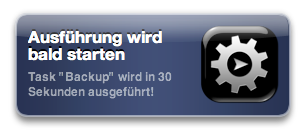 Growl notifications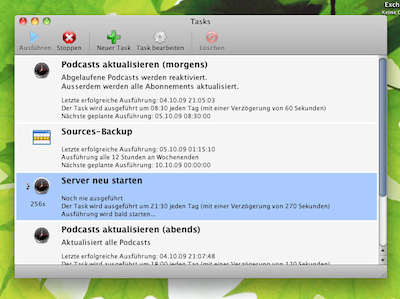 New, revised tasklist